Program of Study Abroad and Practical English Communication in Life Science
In order to receive an objective evaluation for one's research findings, it is important not only to publish research results in English but also to give presentations at international conferences and seminars, and to engage in serious discussions on scientific topics with professionals. In the Graduate School of Biostudies, we emphasize the development of competency for communication to disseminate research findings internationally. For that purpose, we comprehensively support students who wish to present their research at international conferences by providing their travel expense as well as by advising them on presentation skills. We also provide support for a limited number of students who wish to conduct short-term collaborative research in foreign laboratories.
| Year | 2011 | 2012 | 2013 | 2014 | 2015 |
| --- | --- | --- | --- | --- | --- |
| Study in a laboratory abroad | 0 | 6 | 1* | 0 | 1 |
| Attend international conferences abroad | 9 | 2 | 12* | 3 | 6 |
| Total | 9 | 8 | 13* | 3 | 7 |
*Including one case of attending an international conference as well as studying in a laboratory abroad
International exchange agreement with graduate schools abroad
The Graduate School of Biostudies has an exchange agreement with the College of Life Science, College of Bio-Resources and Agriculture, and College of Medicine (National Taiwan University: NTU) as well as the Faculty of Science, Institute of Human Genetics, Institute for Functional Genomics, and the Center of Structural Biology (University of Montpellier). Accordingly, we send and receive exchange students to and from these institutions. We also offer student exchanges with National Taiwan University through the Summer Program organized by NTU. The Graduate School of Biostudies offers support for travel and accommodation expenses in some cases.
|  Year | 2014 | 2015 | Total |
| --- | --- | --- | --- |
| GSB students sent to NTU | 3 | 4 | 7 |
| Exchange students sent to the University of Montpellier | 2 | 2 | 4 |
 Year
2014
2015
Total
Summer Program
Students from NTU
–
4
4
Exchange students coming from the University of Montpellier
–
1
1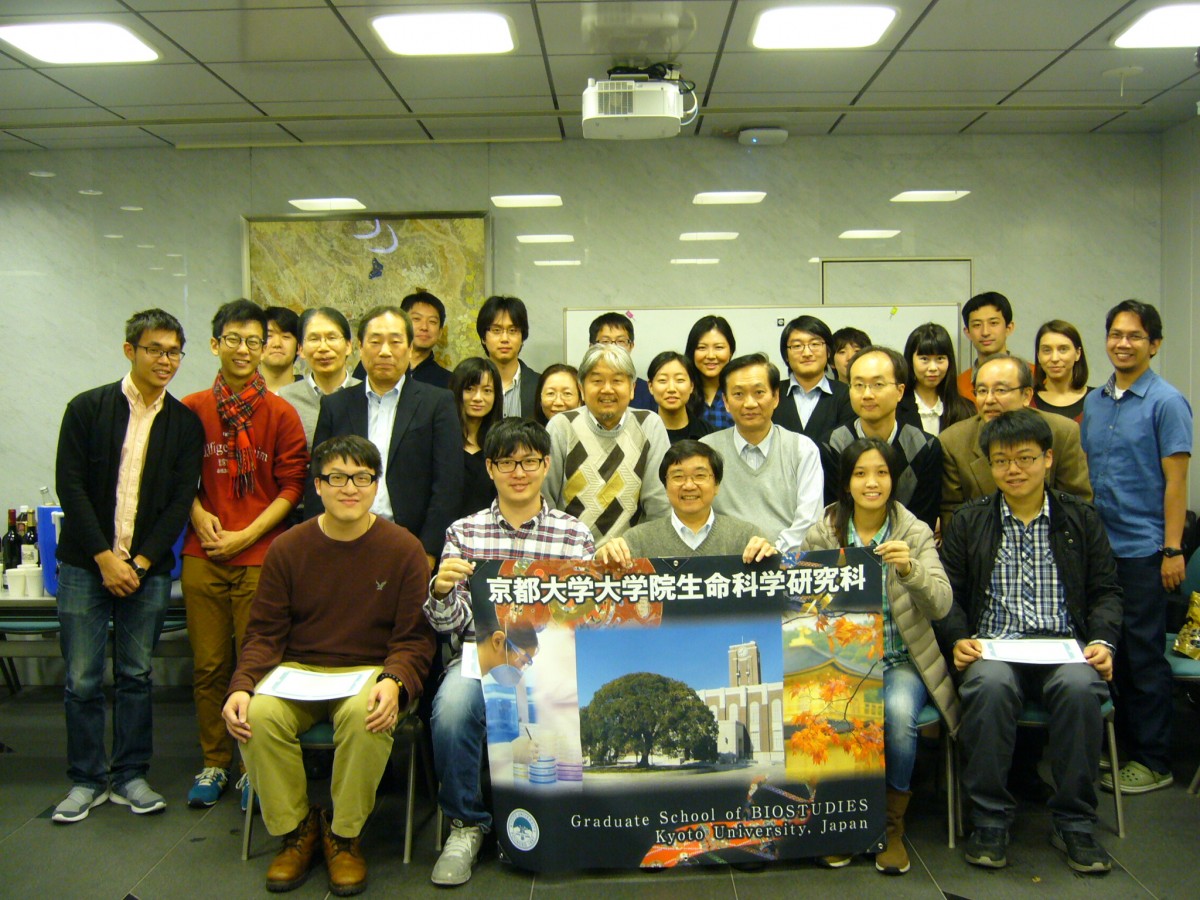 Lectures through the long distance learning system
The Graduate School of Biostudies offers a long-distance lectures in English in collaboration with National Taiwan University, the University of California, San Diego, and Tsukuba University in Japan.
Advanced Molecular and Cell Biology I
Advanced Molecular and Cell Biology II
Cancer Biology
Cellular & Molecular Neuroscience
AMGEN Scholars Program
AMGEN Scholars program started in 2004 in the United States of America, funded by AMGEN Corporation. It aims to create innovators of the next generation in order to enhance education in science. Introduced to Japan in 2015, Kyoto University and Tokyo University were selected as host universities of this program in Japan. (The program was held in 7 countries by 17 institutions in 2015.)
Kyoto University Amgen Scholars Program invites undergraduate students internationally to experience cutting-edge laboratories and inspires them to become future leaders in the field of science. Kyoto University accepts 20 international students and 5 domestic students in more than 20 laboratories. The five domestic students can study at a laboratory that particularly interests them, which may inspire them to continue their study at a graduate school.
URL: http://www.opir.kyoto-u.ac.jp/study/en/curriculum/amgenscholars/
Amgen Scholars Program for Year 2015
Period: July 1st to August 31st
Number of students: 5 international students (accepted in five laboratories)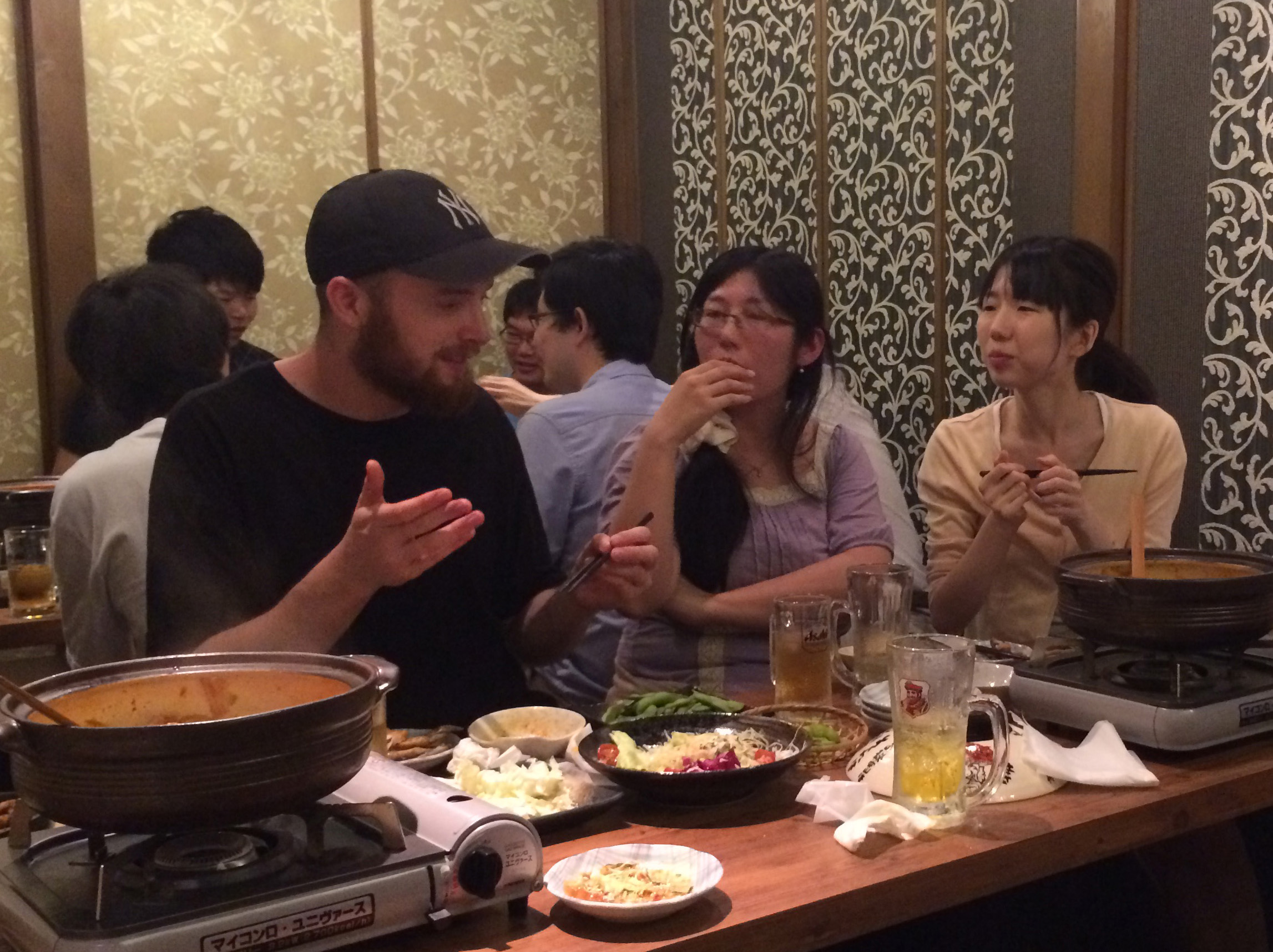 International Student Seminar
The International Student Seminar is held once a year through the cooperation of young researchers of the Graduate School of Biostudies, Institute for Virus Research, and Faculty of Pharmaceutical Science, who will be responsible for its planning, organization, and implementation. Started in 2003, this seminar invites excellent young researchers (graduate students, post-doc researchers) internationally and supports the free exchange of ideas and research results.
This seminar aims to support young researchers to become internationally active scholars. The participants will develop competency in presentation and discussion in English and gain inspiration and new perspectives through interaction with fellow young researchers worldwide.
URL: http://www.15thiss.lif.kyoto-u.ac.jp
Study Tour for International Students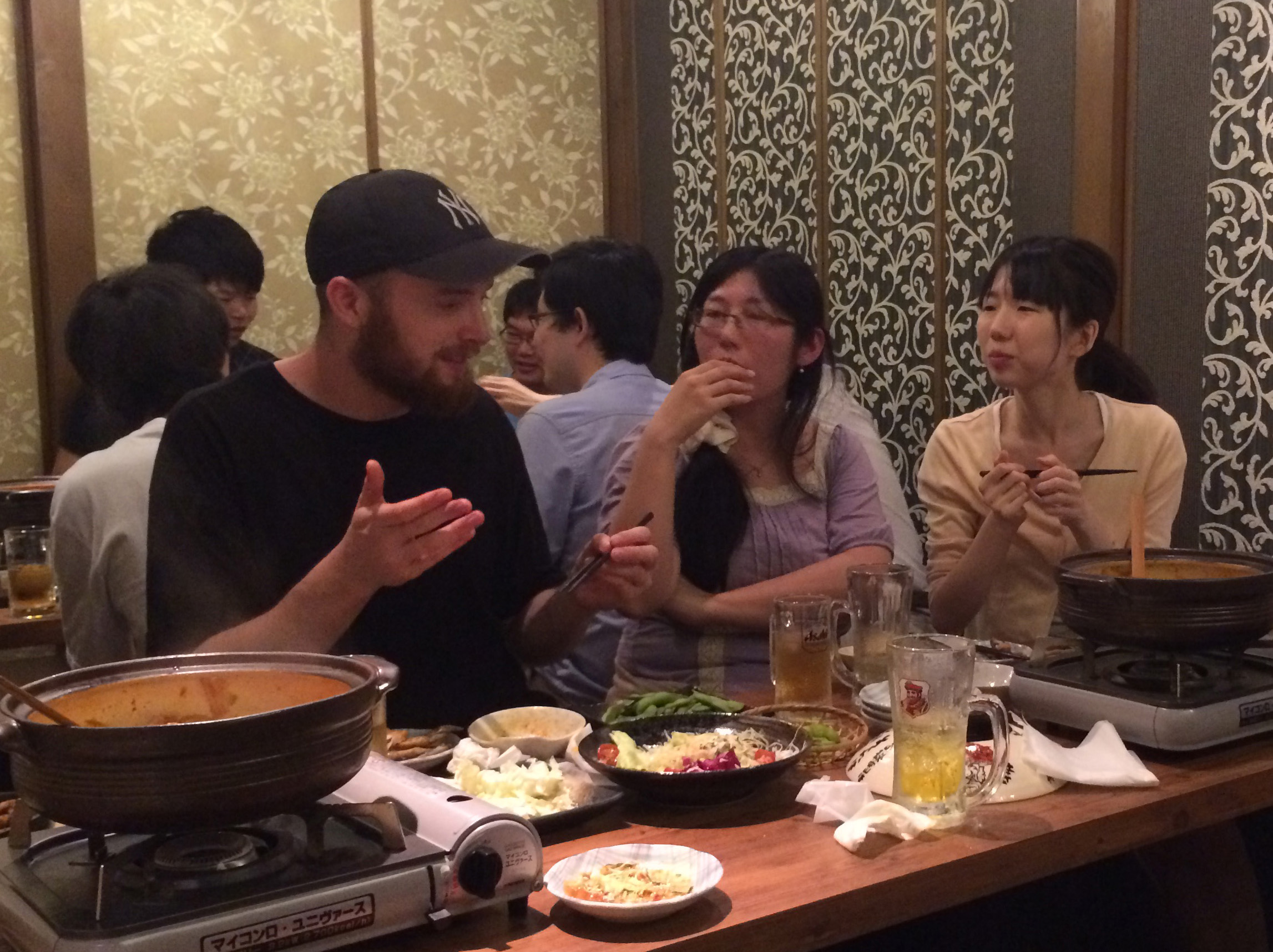 This is a day trip organized once a year for international students to enjoy and learn about Japanese culture outside the university.
November 21st, 2014
Study Tour "Exploring water that sustains life and culture"
The Graduate School of Biostudies ⇒ Lake Biwa ⇒ Sake (rice wine) Brewer in Fushimi ⇒ Interaction and exchange
November 12th, 2015
Study Tour "Japanese Food Culture through Udon noodle making"
The Graduate School of Biostudies ⇒ Udon noodle making at Wellness Park in Awaji Island ⇒ Maiko Park ⇒Kyoto University
November 22nd, 2016
Study Tour "Learning Traditional Culture, Scenery, Agricultural crops of Kyotango (Northern Kyoto)"
Graduate School of Biostudies, Kyoto University ⇒ Amano Hashidate ⇒ Tamba Winery ⇒ Yamada Oil Factory ⇒ Kyoto University