Expand your horizons!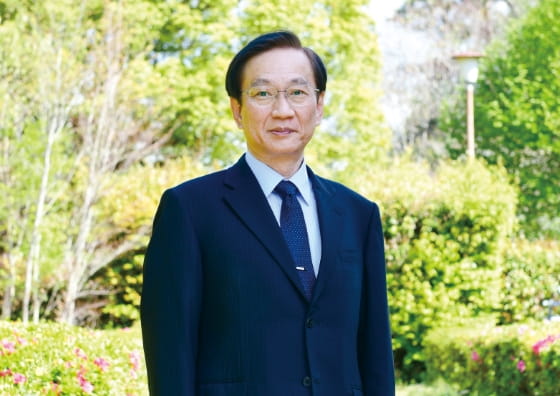 In 1999, the Graduate School of Biostudies (GSB) was established as Japan's first independent graduate school by a group of faculty members who share a common language of molecular biology and whose research transcends the traditional framework of science, medicine, agriculture, and pharmacology. The GSB is organized into two multidisciplinary divisions: the Division of Integrated Life Science and the Division of Systemic Life Science. In order to broaden the research scope and educational area, the Radiation Biology Center and the Research Center for Dynamic Living Systems were added to the two Divisions in 2018. Further initiatives in the GSB include the Advanced Life Science Promotion Project for young faculty members, and industry-university joint laboratories in both divisions.
To develop creative individuals who can discover and solve problems on their own, the GSB emphasizes the participation of students in "free and original research" conducted by faculty members. In the laboratories where faculty members are exploring the frontiers of life science, students share their challenges and develop their scientific way of thinking, logic, and empirical skills. The fact that many research papers have been published with students as the first authors shows that students do not merely help faculty members with their research but play a leading role in science under the guidance of faculty members. To date, 1,674 master's degree graduates and 505 doctoral degree recipients have contributed not only to the field of academic research but also to the development of society at large. This has been the joy of all the faculty members who have been involved in research and education.
As scientists, we sometimes encounter phenomena that we have never seen before or that we cannot explain with our previous knowledge. We need to determine whether an observation is due to our own operational error, can be explained by known principles, or is a "seed" that will lead to a new discovery. By finding and nurturing these "seeds," we will be able to design new research projects. In turn, preliminary experiments may inform our conjectures about the principle behind them, leading to a formal hypothesis, and if we can prove the hypothesis through experiments, we can submit it as a paper. In order for a paper to be accepted by the scientific community, it needs to be recognized as "good" by several world-leading researchers. With this in mind, it is important to build an international network. Faculty members of the GSB have organized international conferences on world-standard model organisms established in our school, as well as technical workshops on fluorescence imaging and information processing using next-generation sequencers. These events have brought a stream of world-class investigators to our GSB students.
To encourage students to interact with scientists from around the world, the GSB provides remote lectures with overseas universities, a program for sending students abroad, an international student seminar program in which students invite overseas students and young researchers to participate, a program to support students from outside Japan, and a system for transferring credits and promoting joint research through inter-university agreements.
We, the faculty and staff of the GSB, will do our utmost to support students as they gain scientific experience and establish a firm foundation for their future careers.
Dean, FUKUZAWA, Hideya