Research summary
Research outline
NAGAO Group
We isolate and identify bioactive plant secondary metabolites that are useful for healthy human life from plant extracts by the use of bioassay-guided screening systems.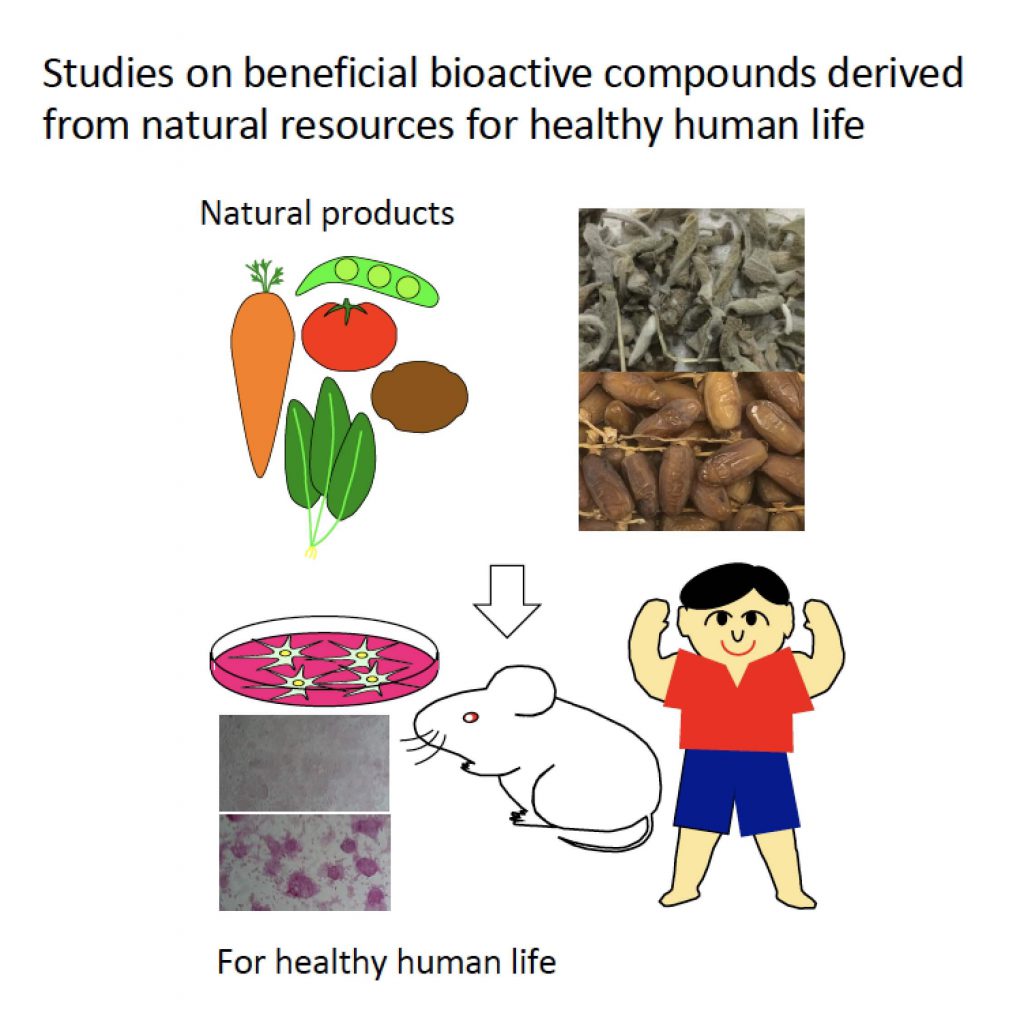 KAMBE Group
Trace minerals, such as zinc, iron and copper, play pivotal roles in diverse physiological functions and are essential for the life, although they are only present in very small amounts in the human body. After being absorbed from the diet in the small intestine, these trace minerals are delivered throughout the body for their functions, which is very tightly controlled by many proteins. In particular, transporters, which mobilize each mineral across the cell membrane, are extremely important. Kambe group is trying to clarify the physiological functions of trace minerals, zinc, iron and copper, through analyzing these transporters. This group is also performing applied research such as searching for food factors that enhance zinc absorption from the viewpoint of zinc physiology, which prevents zinc deficiency and improves human health.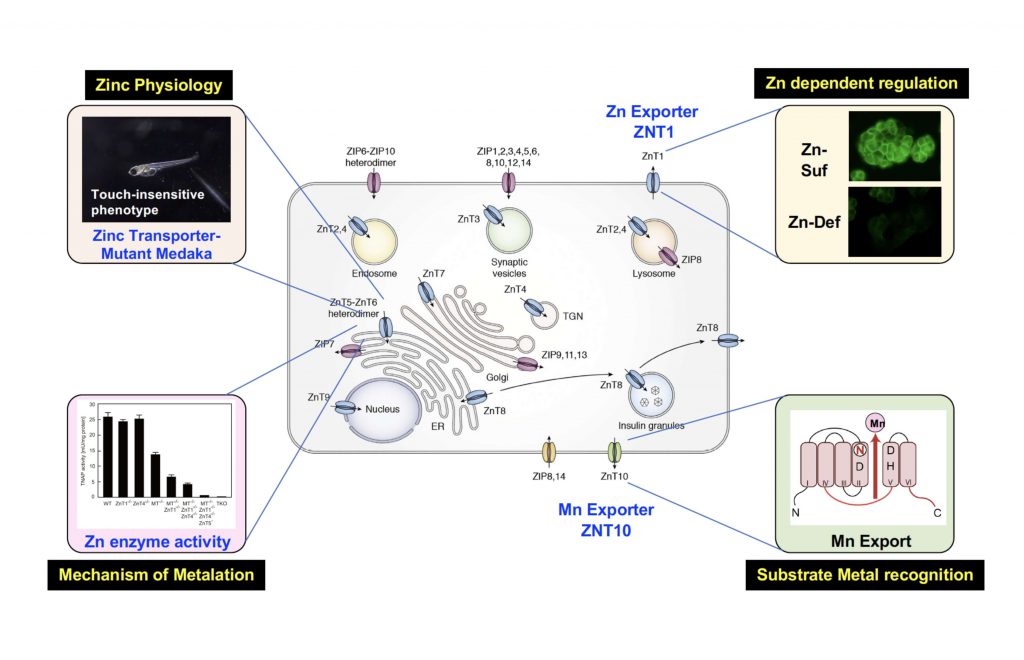 Main themes
Isolation and identification of useful bioactive compounds from natural resources
Understanding of the physiological functions of trace mineral transporters
Studies on the roles of trace elements on melanin synthesis
Food science research aimed at preventing zinc deficiency
Member
Please note that the @ symbol has been replaced by *.
Access
North Campus, Graduate School of Biostudies Bldg.