Research summary
Research outline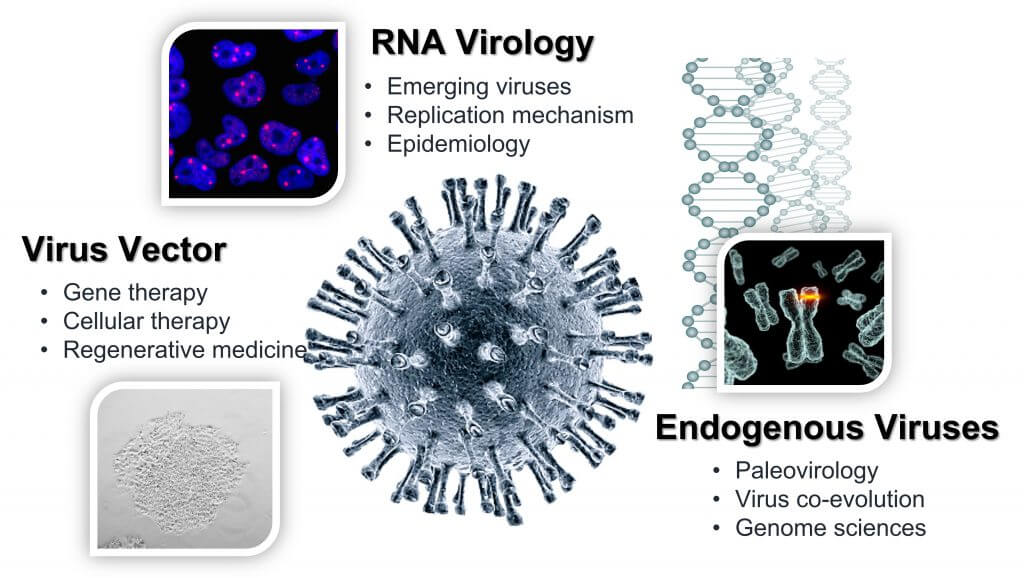 Our main focuses are bornaviruses and SARS-CoV-2. Bornavirus research includes elucidation of infection and replication mechanisms, viral co-evolution research to uncover the mysteries of endogenous bornavirus-like elements in our genomes, and development of a novel viral vector for gene and cellular therapies based on reverse genetics technology of bornavirus. In SARS-CoV-2 research, we are analyzing mutant strains and host factors that interact with viral replication. For more information, please visit the lab website or contact Dr. Tomonaga by email.
Main themes
Elucidation of the mechanism of replication and pathogeneses of bornaviruses
Analysis on virus-host co-evolution using endogenous bornaviruses
Development of a novel RNA viral vectors for gene and cellular therapy
Understanding the replication and pathogenesis of SARS-CoV-2
Member
Please note "@" mark uses double-byte characters.
Access
University Hospital, West Campus, Institute for Life and Medical Sciences Bldg. No.3