Laboratory of Molecular Cell Biology and Development
Kitajima Laboratory
Professor
KITAJIMA, Tomoya
tomoya.kitajima -at- riken.jp
Main theme
Meiosis in oocytes is prone to chromosome segregation errors and thus frequently produces aneuploid eggs. The aneuploidy of eggs is a leading cause of pregnancy loss and congenital diseases such as Down syndrome. We aim to understand the causes of chromosome segregation errors in oocytes. We will reveal molecular mechanisms of how unique features of oocytes and age-related effects predispose to chromosome segregation errors. The mechanisms in oocytes will be compared with those in eggs and zygotes, by which we will understand differentiation of intracellular mechanisms through development. By understanding how aging affects chromosome segregation in oocytes, we will provide insights into how events at cell, tissue and organ levels are interconnected at different life stages.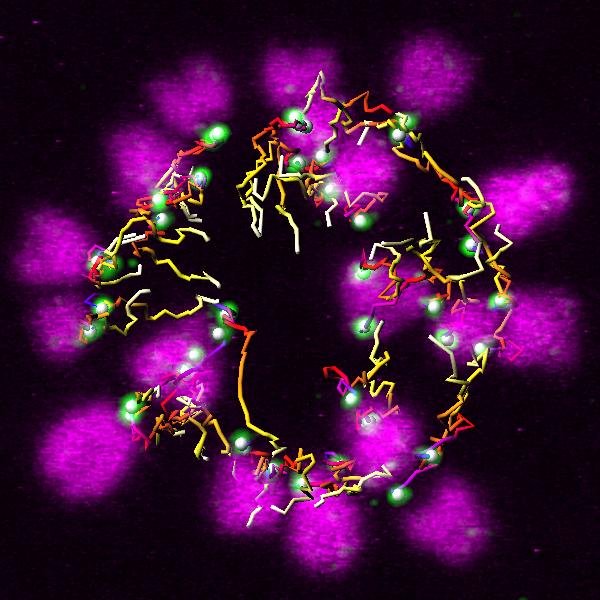 Prometaphase belt of chromosomes
Takasato Laboratory
Associate Professor
TAKASATO, Minoru
minoru.takasato-at-riken.jp
Main theme
In our previous study, we developed a protocol generating self-organizing kidney organoids from human iPS cells. While these kidney organoids comprise all anticipated renal tissues, they are still far from the real human kidney in terms of their size, tissue complexity, maturity and functionality. We study to achieve the ultimate goal of generating a functional and transplantable three-dimensional kidney. We appreciate knowledge from basic developmental biology that is essential for such regenerative studies; therefore, we are also highly interested in studies of human embryology. Particularly, we are focusing on uncovering the developmental mechanisms of the human mesoderm and kidney.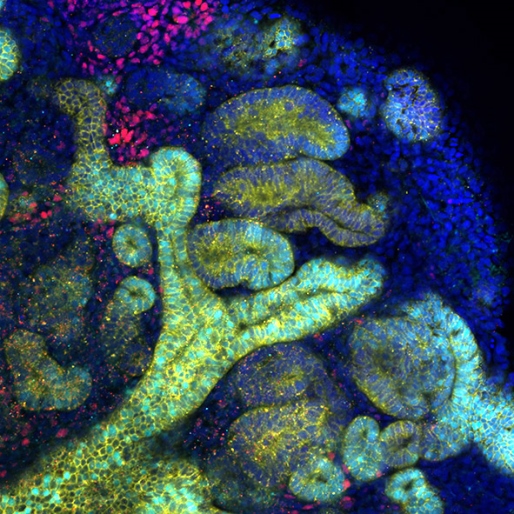 A kidney organoid generated from human pluripotent stem cells
Dan Ohtan Wang Laboratory
Associate Professor
Dan Ohtan Wang
ohtan -at- riken.jp
Main theme
"RNA" and "Brain" are the two keywords of our research. Using dynamic synapses and their association with intellectual ability, memory, and susceptibility to neurological disorders as the conceptual framework, we are studying a novel RNA neuroepigenetic mechanism in the central nervous system regarding to synapse function. The outcome of this quest will allow us to understand the regulatory mechanisms of gene networks for experience-based behavioral changes and diseases, over our lifespan. Our research is embraced by current revolution in quantitative and omics technology, fluorescence imaging, and genetic animal model systems.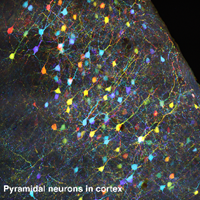 Building and maintaining neuronal networks and cognitive functions require mRNA localization and regulated protein synthesis.
Obata Laboratory
Associate Professor
OBATA, Fumiaki
fumiaki.obata -at- riken.jp
Main theme
Diet influences organismal healthspan by altering nutritional balance and gut microbiota, yet the molecular mechanisms are not fully understood. Our laboratory studies the functions of each nutrient and gut bacterial species that are dynamically altered in response to various dietary conditions. We aim to elucidate evolutionarily conserved "dietological" mechanisms that govern organismal homeostasis and healthspan by utilising Drosophila's short lifecycle and genetics.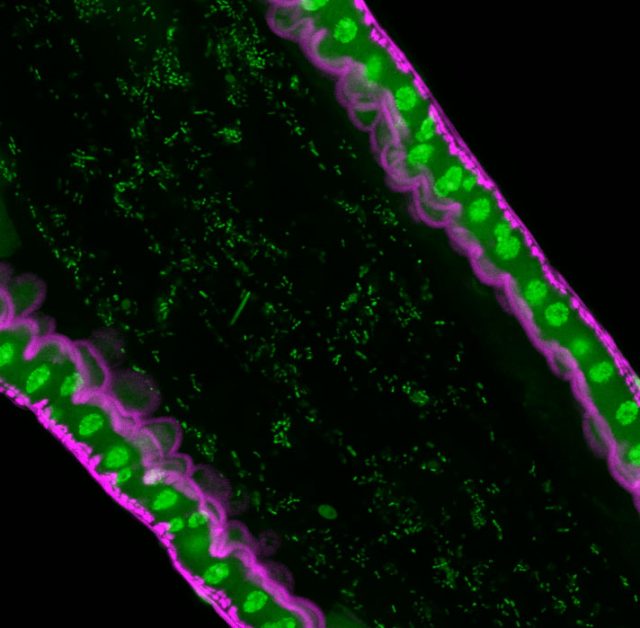 Drosophila intestine and gut microbiota