Laboratory of Molecular Cell Biology and Development
Matsuzaki Laboratory
Professor
MATSUZAKI, Fumio
fumio.matsuzaki -at- riken.jp
Main theme
All the vertebrate brains develop from a single layer of epithelial cells that function as neural stem cells, which go through common processes: the initial proliferative phase, and the subsequent neurogenic phase, at which neural stem cells undergo asymmetric cell divisions to generate self-renewing and differentiating daughter cells. Especially, the mammalian brain has rapidly evolved to explosively increase the neuron number and brain size, leading to gyrification. We explore both the principles underlying common processes for brain formation as well as specific mechanisms that allowed the mammals to develop into such complex brains, ultimately enabling human to gain intelligence. We use mouse and ferret that form the folded brain as models.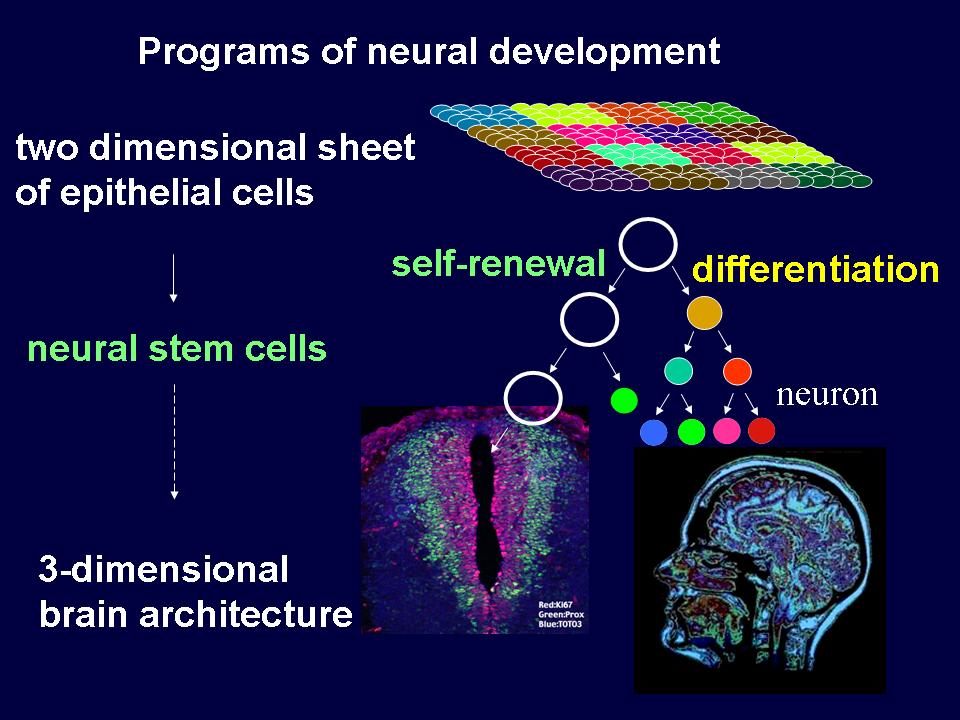 Kitajima Laboratory
Professor
KITAJIMA, Tomoya
tomoya.kitajima -at- riken.jp
Main theme
Meiosis in oocytes is prone to chromosome segregation errors and thus frequently produces aneuploid eggs. The aneuploidy of eggs is a leading cause of pregnancy loss and congenital diseases such as Down syndrome. We aim to understand the causes of chromosome segregation errors in oocytes. We will reveal molecular mechanisms of how unique features of oocytes and age-related effects predispose to chromosome segregation errors. The mechanisms in oocytes will be compared with those in eggs and zygotes, by which we will understand differentiation of intracellular mechanisms through development. By understanding how aging affects chromosome segregation in oocytes, we will provide insights into how events at cell, tissue and organ levels are interconnected at different life stages.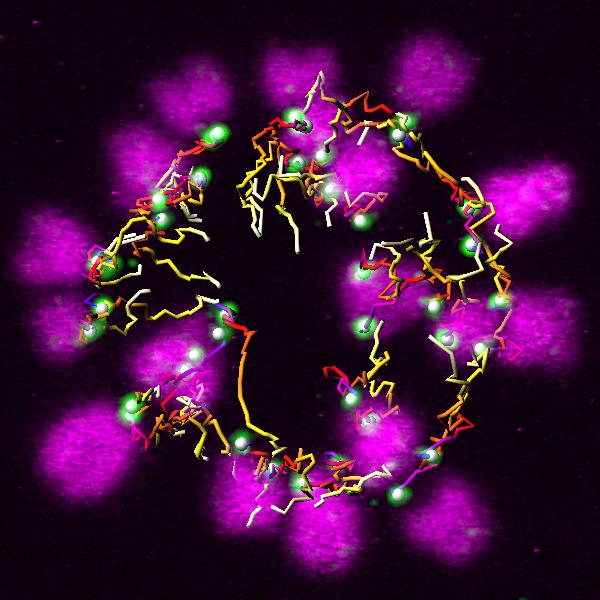 Prometaphase belt of chromosomes
Takasato Laboratory
Associate Professor
TAKASATO, Minoru
minoru.takasato-at-riken.jp
Main theme
In our previous study, we developed a protocol generating self-organizing kidney organoids from human iPS cells. While these kidney organoids comprise all anticipated renal tissues, they are still far from the real human kidney in terms of their size, tissue complexity, maturity and functionality. We study to achieve the ultimate goal of generating a functional and transplantable three-dimensional kidney. We appreciate knowledge from basic developmental biology that is essential for such regenerative studies; therefore, we are also highly interested in studies of human embryology. Particularly, we are focusing on uncovering the developmental mechanisms of the human mesoderm and kidney.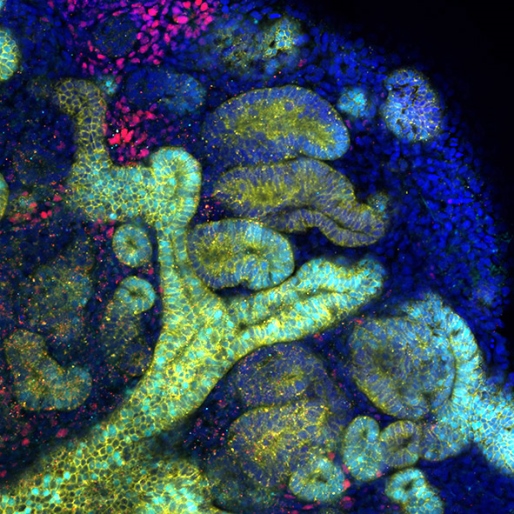 A kidney organoid generated from human pluripotent stem cells
Laboratory of Molecular Cell Biology and Development Keyword
brain sciene  developmental biology  neural development  neural stem cell  cell polarity  asymmetric cell division  chromosome segregation  egg  zygote  meiosis  aging  in vivo imaging  mesoderm development  kidney development  human pluripotent stem cell  directed differentiation  kidney organoid